Are you in search for the Most Popular Tourist Destination in Chitwan? Chitwan is the perfect and famous place for nature lovers. It is located 150 km west of Kathmandu and has been ranked as the third most visited tourist destination in Nepal: after Kathmandu and Pokhara, respectively. Chitwan receives around 200,000 visitors a year from around the world. The crown jewel of the region and main draw is Chitwan National Park. But there is more than just nature to enjoy in Chitwan, including a rich culture and history.
Here is a list of places one should not miss while visiting Chitwan:
1. Chitwan National Park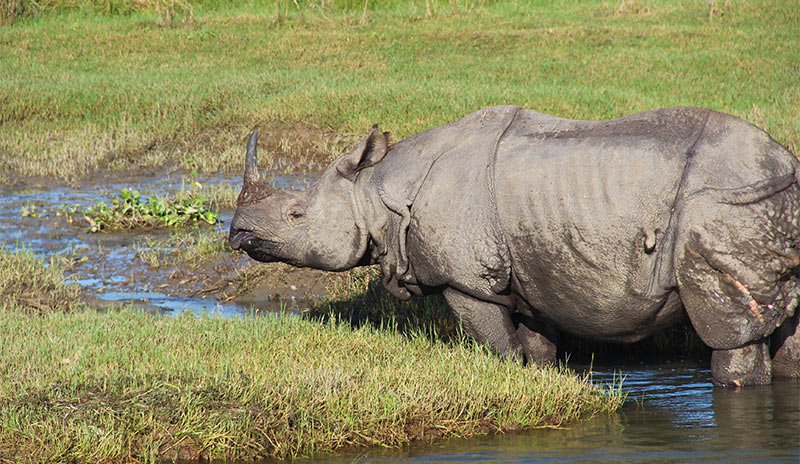 The Chitwan National Park (CNP) is a world heritage property, and it also contains a Ramsar Site – Beeshazari Tal in its buffer zone. The CNP has a history of over 3 decades in park management and a rich experience in resolving conflicts between the park and the people.
It is a rich natural area in the Terai, the subtropical southern part of Nepal. A total of 68 species of mammals, 544 species of birds, 56 species of herpetofauna and 126 species of fish have been recorded in the park. The park is especially renowned for its protection of One Horned Rhinoceros, Royal Bengal Tiger and Gharial Crocodile.
2. Narayani River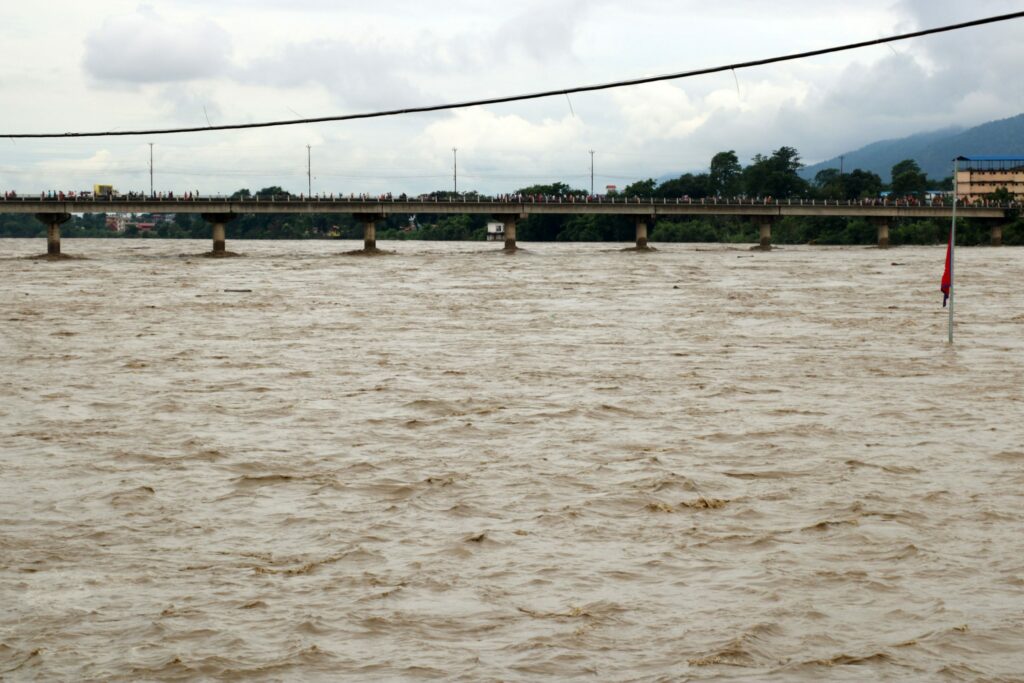 Narayani river which lies in Narayangarh the central hub or one can call the heart of Nepal as it connects east to west and north to south. Narayani river has varities of fish, gangetic dolhphins, different species of crocs and river otter.
The Narayani River provides a natural boundary for Chitwan National Park. There's no better way to enjoy the wildlife that frequent the river banks than a river safari. It was such a peaceful and relaxing experience. We counted no less than 50 rhesus macaques playing at the water's edge. Numerous gharial and marsh mugger crocs too. And of course, lots of birds! An added bonus: a beautiful sunset!
3. Sauraha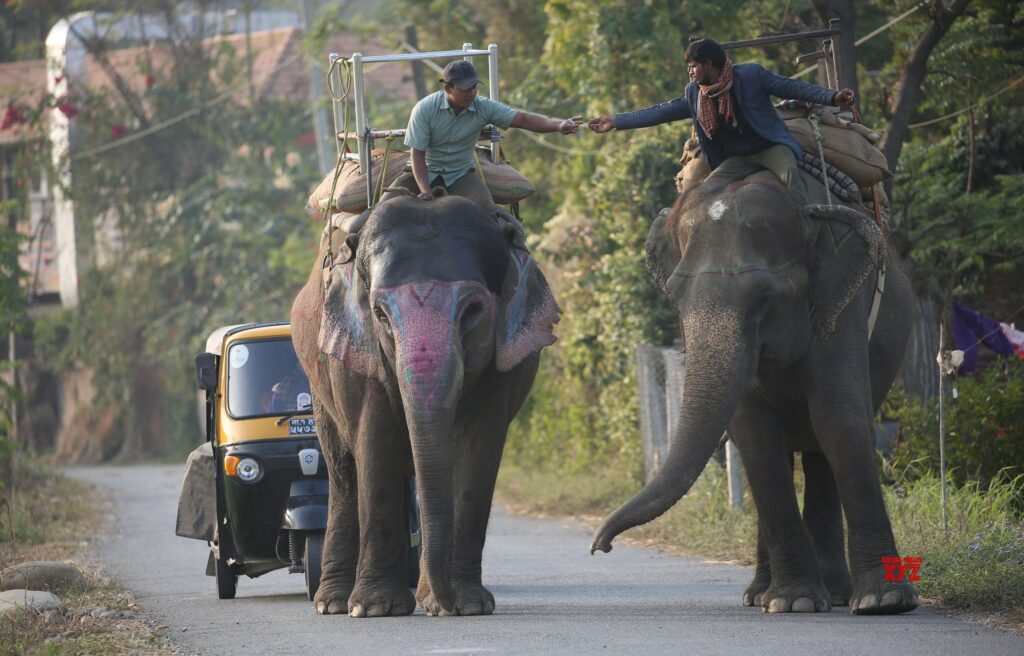 The closest town to Chitwan National Park is Sauraha and it forms the focal point of the park's tourism. It is an eccentric small town packed with restaurants, shops and hotels to cater to the throngs of tourists that flock here all too often. The fact that it lies right at the border of the national park means the elephants and rhinos sometimes come strolling onto the streets, which gives an idiosyncratic element to the town's essence. While the locals are used to such sights, the tourists find it to be one of the most fascinating aspects of the town.
It is a clean and fun place to check out, with the only apparent downside being its over-commercialization that sometimes doesn't go down too well with certain travelers.
4. Lamo Jharana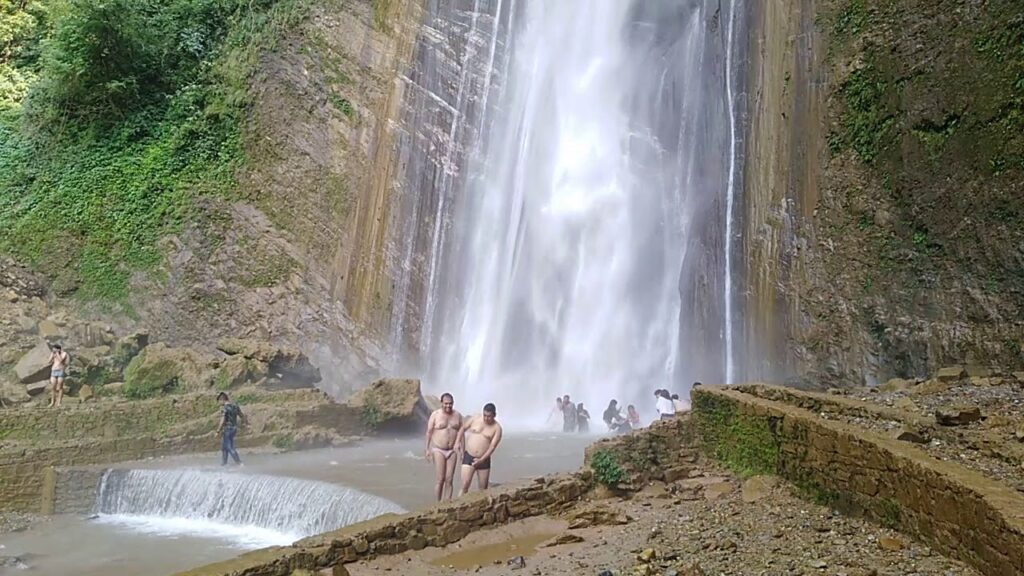 The Lamo Waterfall is located on the Narayan-Muglin highway junction, a 20 minute walk away from the Jalbire temple. It is a beautiful location with water falling from a height of around 60 m and green landscapes surrounding it at the bottom; a scene that looks right out of a movie.
Visitors to this waterfall enjoy swimming in it as well, along with finding a fantastic canyoning opportunity for the adventure seekers. It is an especially popular hotspot during summers with people looking to cool off in the natural spring. On your way to the waterfall, you will also encounter Gurung communities and their villages; for those looking to participate in a little mingling with the locals, try out the home-stays for a native experience.
5. Devghat Dham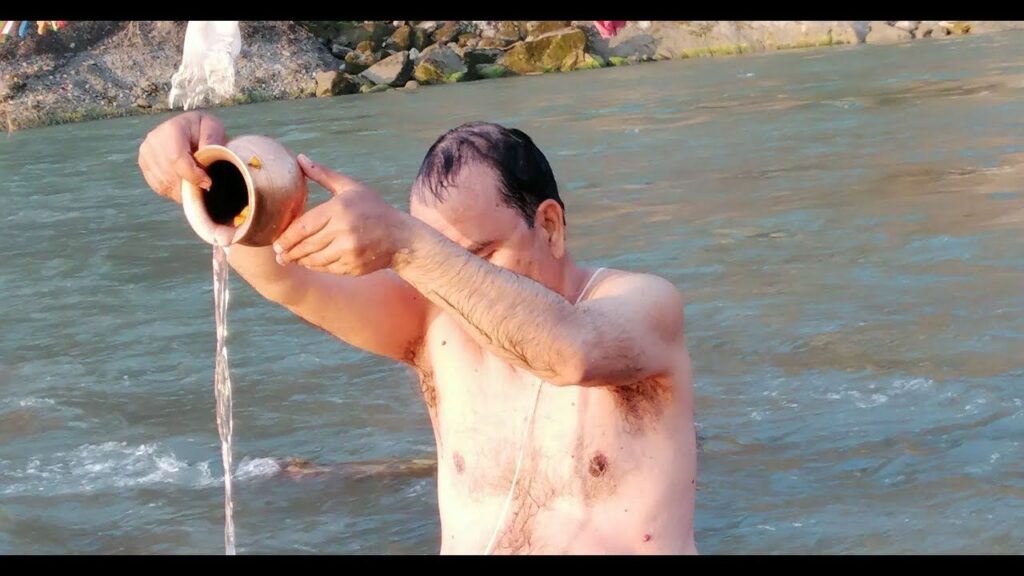 Devghat is a popular religious site among Hindus who believe this to be one of Lord Shiva's abode and is located on the junction of Kaligandaki and Setigandaki River. It is located about 20 km from Sauraha, which means some amount of travel is involved to get here.
Devghat is home to a number of caves and temples that have been dedicated to Hindu Gods, Goddesses and deities; the junction of the two rivers where it is situated is also considered holy and is frequently used by devotees as a dipping site as well. During the festival of Makar Sakranti in January, it becomes the location of large melas, where thousands gather in one place for meals and celebration.