Kathmandu is an incredibly busy, energetic and bustling city in the heart of Nepal and usually the first point of call for most international visitors to the country. Our first visit to Nepal was incredible and there were so many amazing things to do in Kathmandu that you'll be spoilt for choice.
Now, if it's your first time to the city, there are a few things to remember. Transport can be slow, roads can get quite dusty in hot weather (so take a face mask). That being said, the city is filled with an incredible amount of things to do in Kathmandu. You'll be spoilt for choice on your visit.
Here is the list of best places to visit in Kathmandu:
1. Boudhanath (Stupa)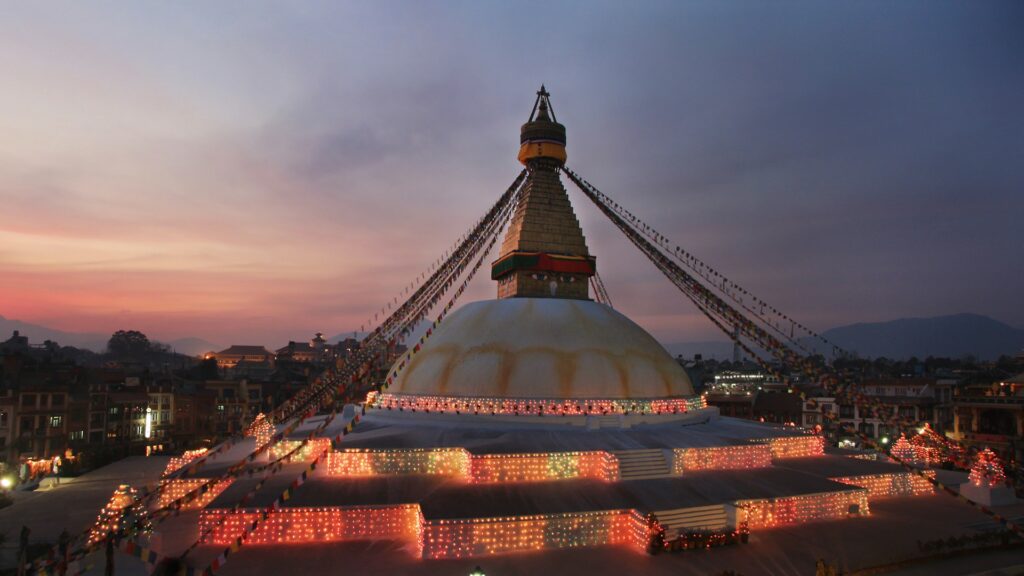 A UNESCO World Heritage Site and one of the largest stupas in the world, the Boudhanath Stupa in Kathmandu is a significant place in Buddhism and architecture, both. Located on an ancient trade route that entered Kathmandu from Tibet.
The place has seen many traders and travellers offering prayers to their lord here, as the Stupa is considered to be the tomb of the remains of Kassapa Buddha. With a lot of legends attached to the place, it is one of the best places to visit in Nepal and easily deserves to be called so.
2. Pashupatinath Temple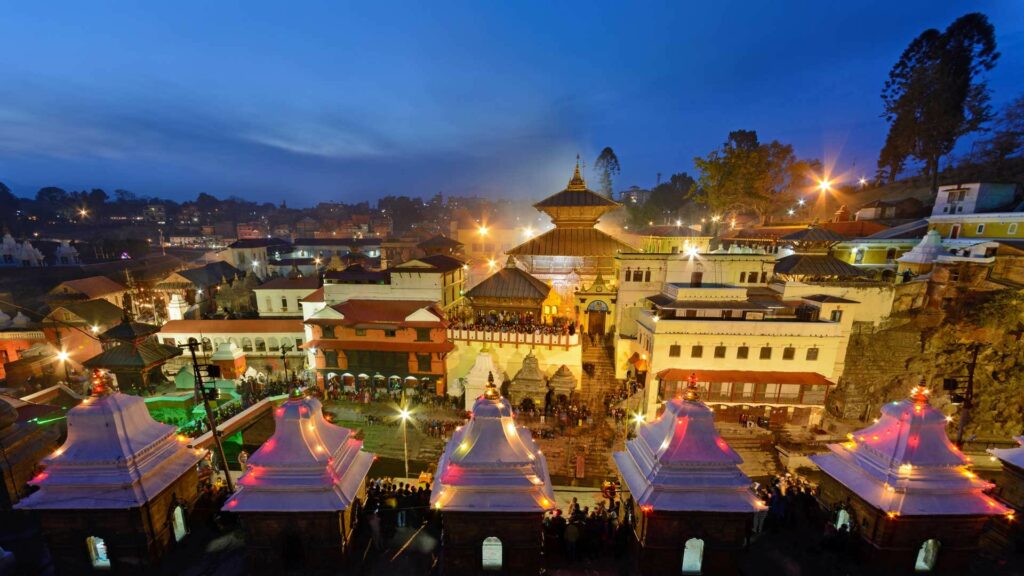 Hinduism is the most widely followed religion in Nepal. The country has embraced this religion and respects it with several sacred places of interest, including Pashupatinath Temple. The sacred place is considered one of the most important temples in the world and one of the most visited tourist places in Kathmandu. The complex is on UNESCO World Heritage Sites' list for decades. The extensive Hindu temple has a sprawling collection of images, inscriptions, ashrams, temples and images.
3. Durbar Square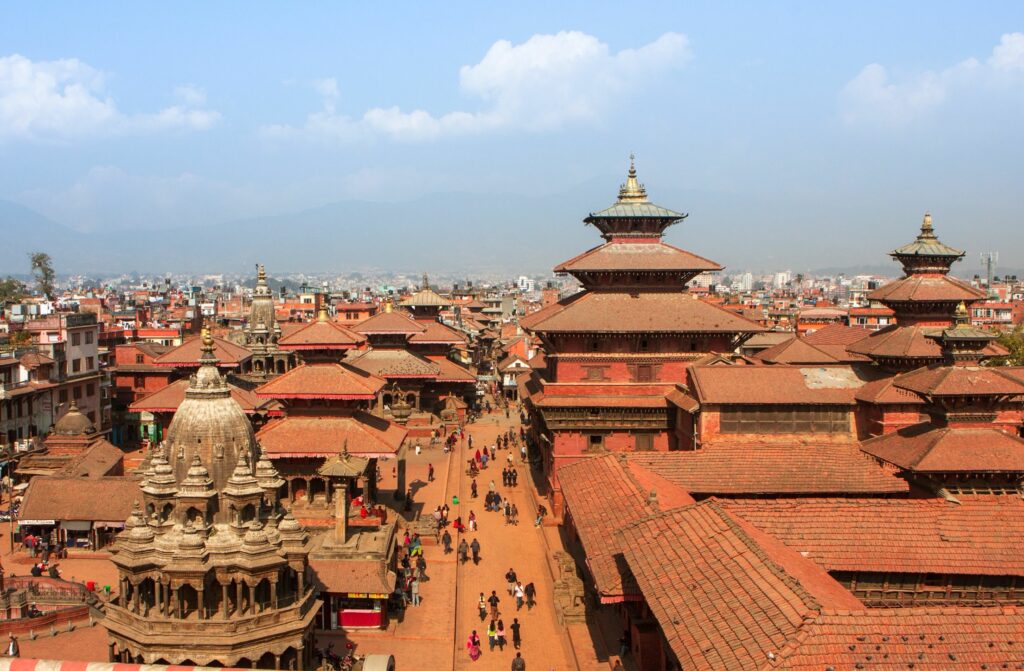 South of Thamel lays Durbar Square, which unfortunately was severely damaged in the 2015 earthquake.
The Durbar Square of Kathmandu is listed as UNESCO World Heritage Site, and sometimes is confused with the village of Bhaktupur.
Durbar Square is collection of temples, stupas and the odd Sadhu or two. Durbar Square is quite easily accessed from Thamel, some 700 metres away, and once you are there you can explore some of the larger temples or just sit back and watch people feed pigeons.
4. Swayambhunath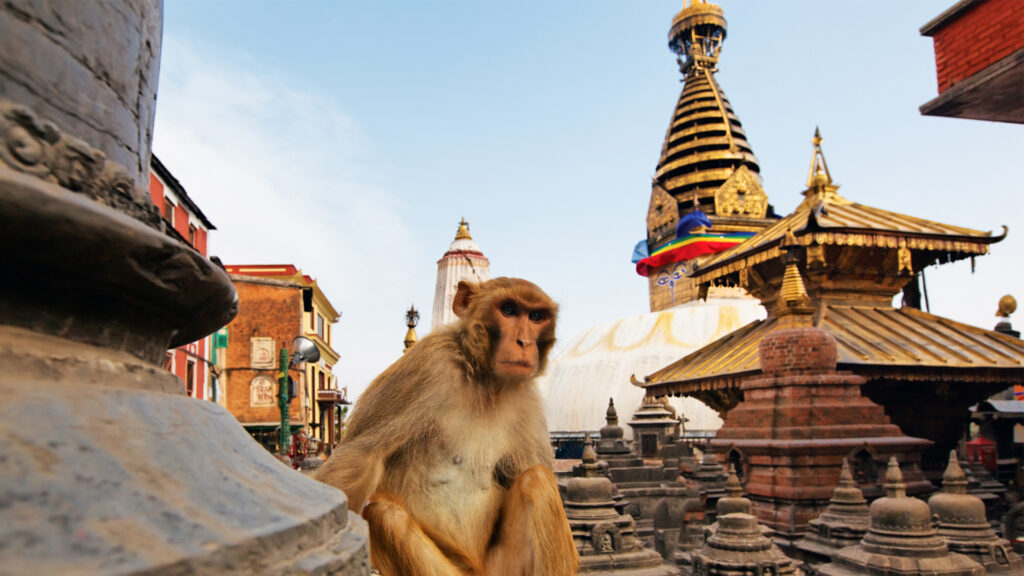 Swayambhunath is a listed as a UNESCO World Heritage Site and rightly so, as its a gorgeous historical site, and provides some of the best accessible views of Kathmandu with basically 360 degree views.
Situated on top of a hill in the Kathmandu Valley, this tourist place in Kathmandu is an ancient architectural marvel is one of the best attractions of the city. The entire complex is surrounded by a wide variety of trees. It comprises of the main stupa, many shrines, temples, monastery, museum and a well-stocked library.
The temples are painted with the eyes and eyebrows of the Buddha with the number 1 in local script painted as the nose of the lord, which is a sight to behold in itself.
5. Thamel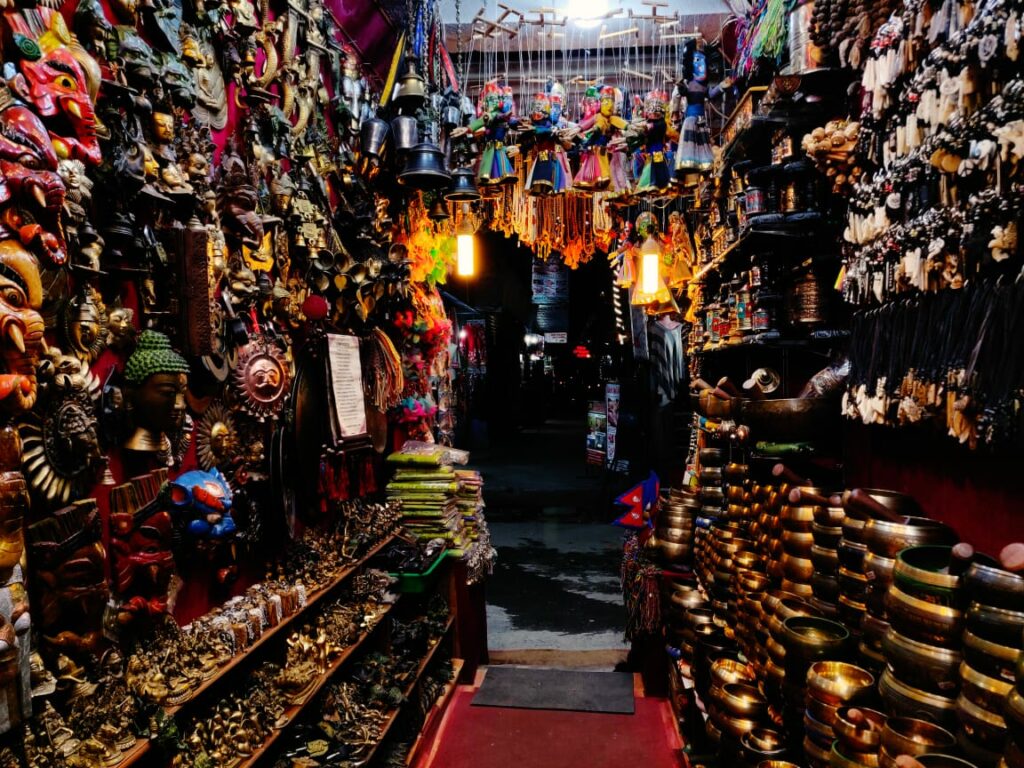 A haven for tourists visiting Kathmandu, Thamel is a popular destination. The place has several hotels, shops and restaurants that are particularly designed to cater to a discerning range of customers. The commercial location is an easy walk from central Kathmandu and there are a number of activities that you can enjoy at this place.
6. Narayanhiti Palace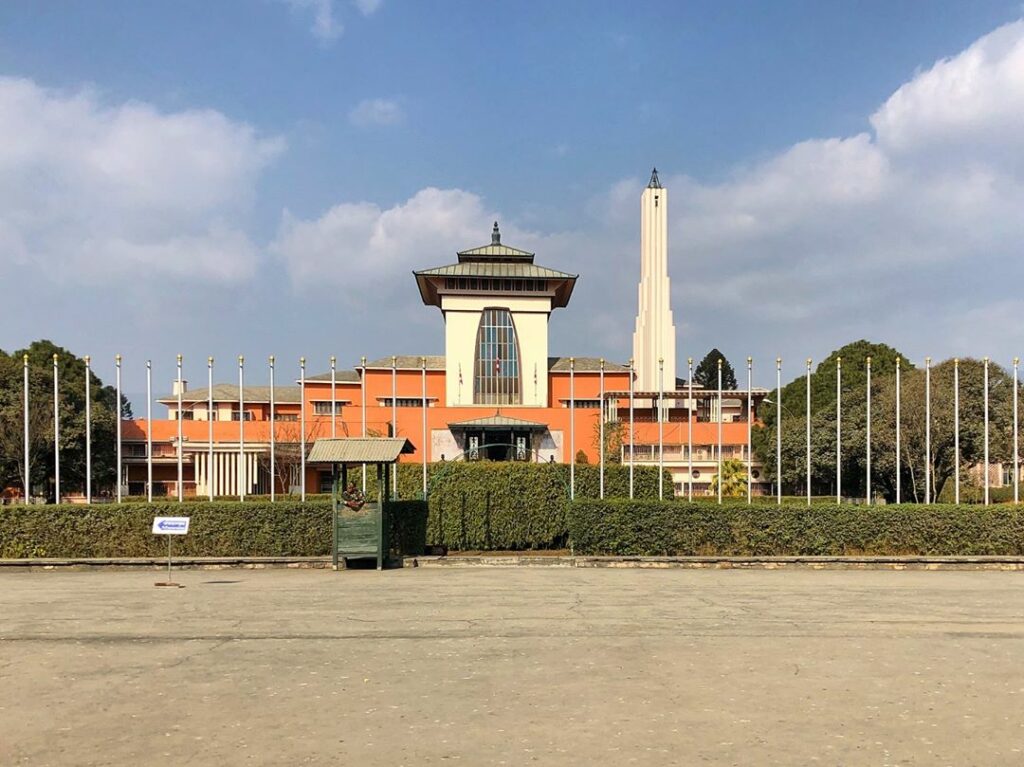 Want to know how the politics have transformed Nepal? Well, things will get a lot clearer when you visit the Narayanhiti Palace and Museum. Full of meeting rooms and 1970s glamour, the palace has opulent interiors. The place is well known for its museum beauty. Once, King Gyanendra lived in it, but he was given 15 days to vacate the property after his fall from the throne.
This palace is also the place where Prince Dipendra massacred his family in 2001. The place is morbidly market and the bullet holes are still visible on some of the walls. But nevertheless, this place offers a peek into the regal lifestyle of the royals, the one that people only dream about.
7. Indra Chowk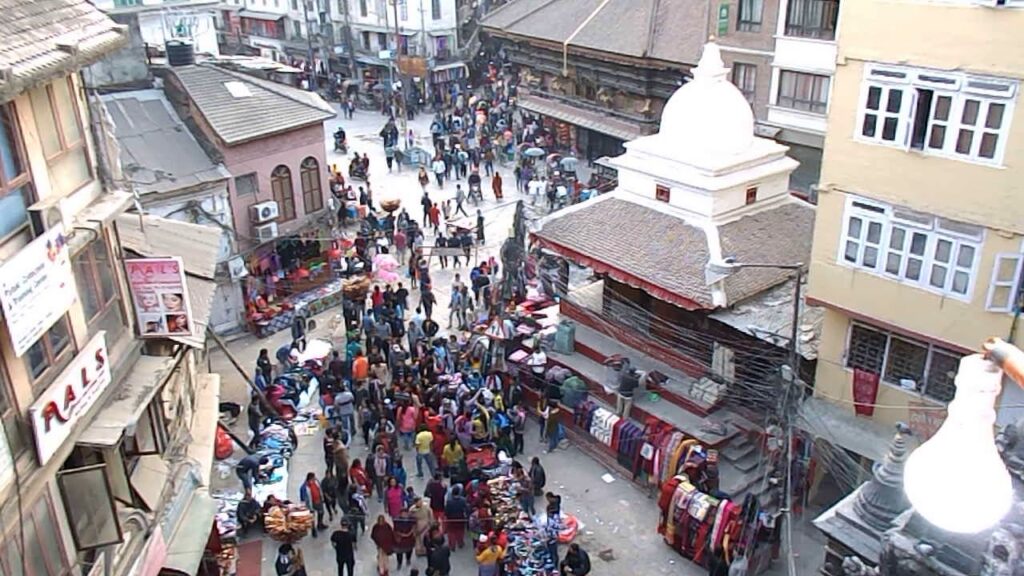 Makhan Tole's busy street spills and brings you closer to Indra Chowk, which is a popular courtyard in the region. The place, named after an ancient Vedic deity, Indra is known for its market and cultural escapades. It is here that you will find merchants of blankets and clothes, next door stone Shiva Temple and stunning façade of the Akash Bhairab Temple.
Apart from the market, one of the biggest highlights of this place is the Sky Temple. This particular temple has four metal lions that appear to be rearing over the street. It also includes two more brass lions at the entrance, where non-Hindus can't enter. The market here, hidden in alleyways to the east are a must visit, especially if you want to eat some local food or wish to buy beads and bangles sold by the indigenous people of this region, making it a great tourist place in Kathmandu.
8. Shivapuri Nagarjun National Park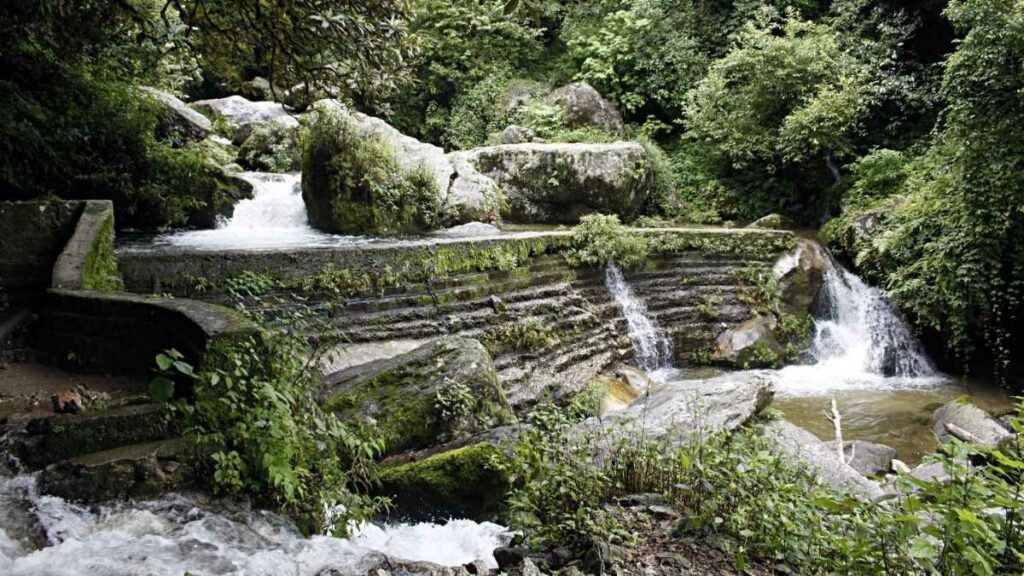 Sprawling forests of Shivapuri National Park are exciting, enthralling and extremely inviting. The ninth National Park in the country is known for being a birdwatcher's paradise. The place boasts of over 300 species of birds and several rare orchids. The forest comes alive with a diverse range of flora and fauna.
The national park was established in 2002 and it is a famous tourist place near Kathmandu. A number of herbs prosper in the place, while the overall park has broadleaf forests. The place comes alive with animals like Jungle Cats and Indian Leopard, Yellow Throated Marter, Himalayan Black Bear, Hanuman Langur, clouded leopard, leopard cat, barking deer and wild boar among other animals. Ornithologists have recorded over 318 species of birds at the place, including barred cuckoo dove, Eurasian eagle owl and golden-throated barbet.
9. Asan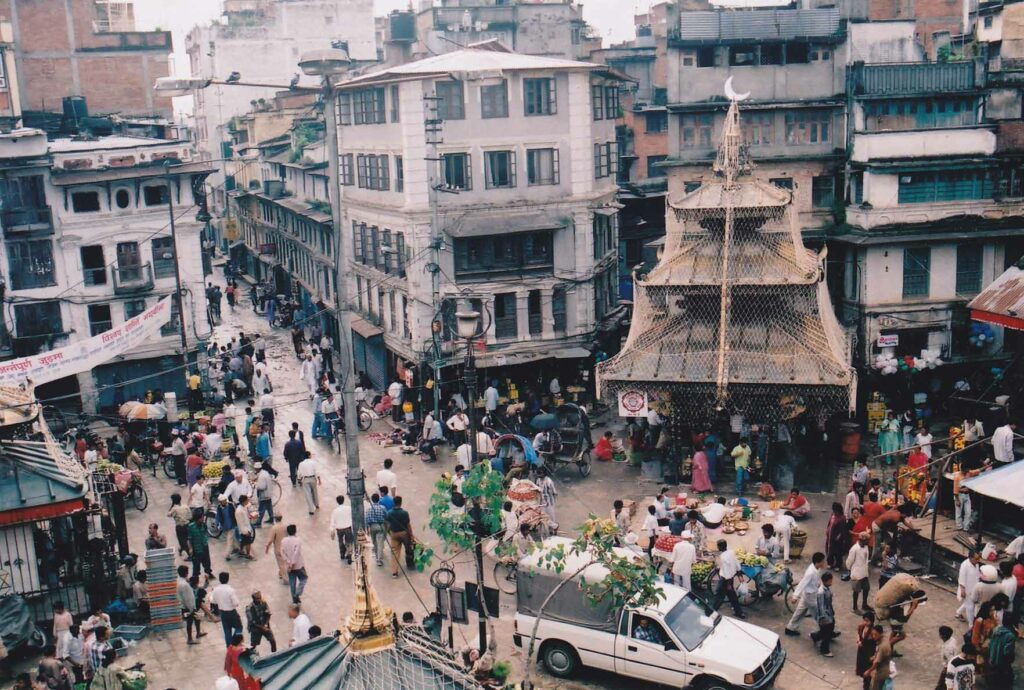 Asan, a shopper's delight is one of the main marketplaces in central Kathmandu, the capital city of Nepal. The place is a historic bazaar which has been popular for decades. The section is known for its festival calendar and strategic location as well.
Streets at Asan converge in a square, which makes it a perpetual, bustling region. The colours here are vivid and bright, which makes it more enticing for the travellers. A variety of merchandise and diverse range of products are sold at this place, which makes it more exciting for travellers.
Here, you can buy anything from spices to textiles, bullions, electronics and food items. The market is home to several architectural sights as well.
10. Hanuman Dhoka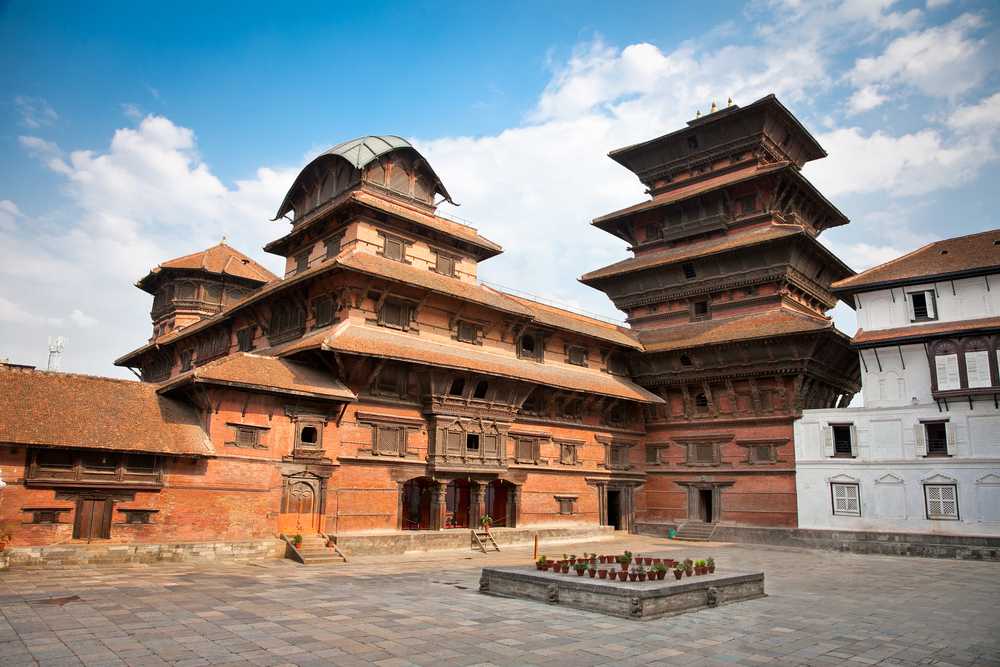 Once the royal palace of Malla kings and Shah dynasty, Hanuman Dhoka is a complex of ancient structures with some as old as mid 16th Century. Located in the Darbar Square of Kathmandu, it is locally known as Hanuman Dhoka Darbar, the name of which is derived from an antique idol of Lord Hanuman (Monkey God) near the main entrance of an ancient palace. 'Dhoka' means door in the local language. Spread over an area of 5 acres, Hanuman Dhoka was severely destroyed during the earthquake in 2015.